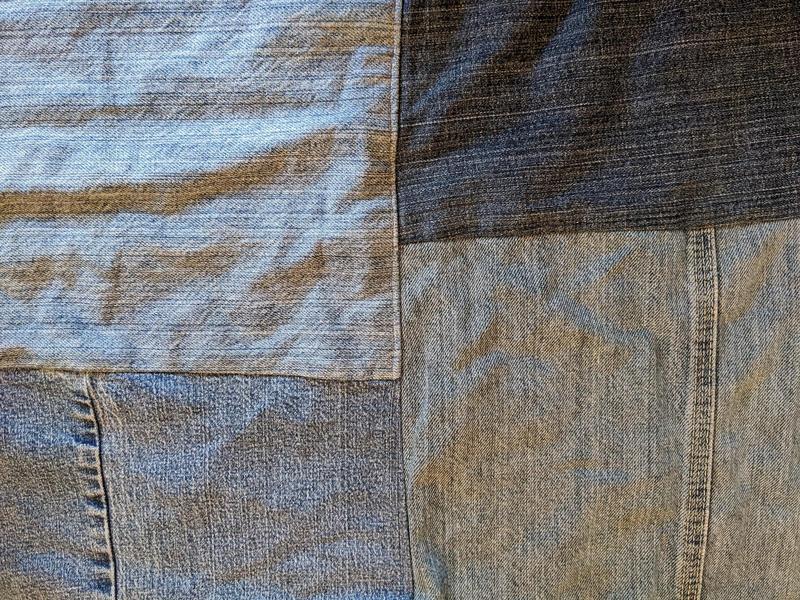 5 Things I've Made From Old Blue Jeans (Reuse and Upcycle!)
What can a bin full of old jeans become?
I had been saving old blue jeans. I had a plastic bin full of them. Some had rips in the knees. Fraying at the pockets. Hems that were coming unstitched. But in between the bits that were falling apart was plenty of good denim.
What could I make?
1. Children's satchels
We spend a lot of time at parks and out in nature. As you might expect, my kids enjoy collecting the pinecones, rocks, sticks, lichen, moss, bits of bark, and all sorts of other things. In hopes that I could encourage them to carry their own collected objects, I made each child a unique satchel.
For each bag, I used part of a pant leg for each bag, cutting out a tube with a flap. I sewed across the bottom of the tube to close the bottom of the bag. I hemmed around the edge of the flap. I also added extra pockets, and used a piece of durable ribbon from my scrap ribbon bin as a strap.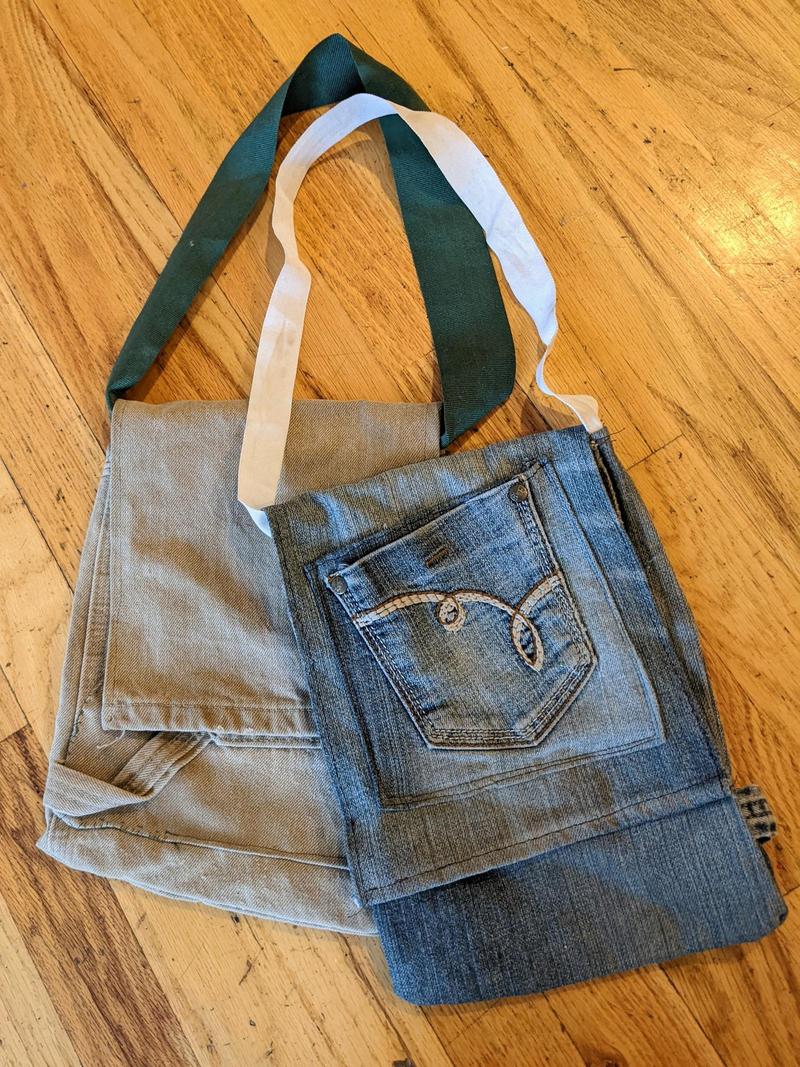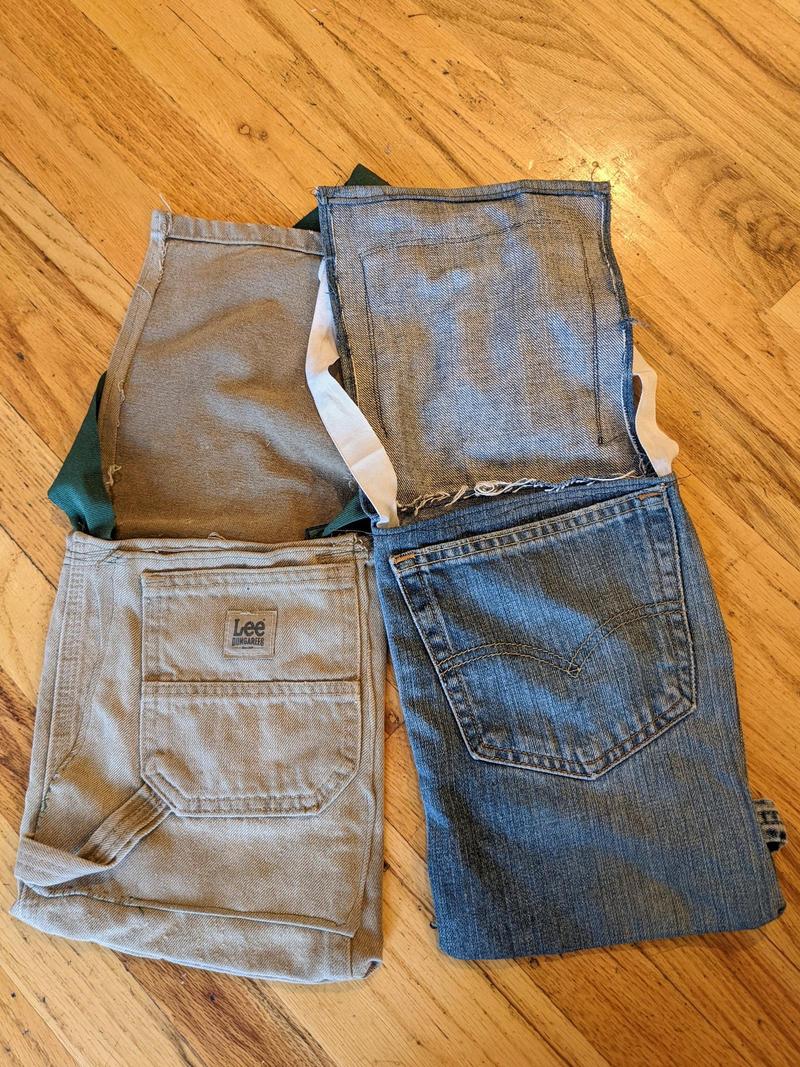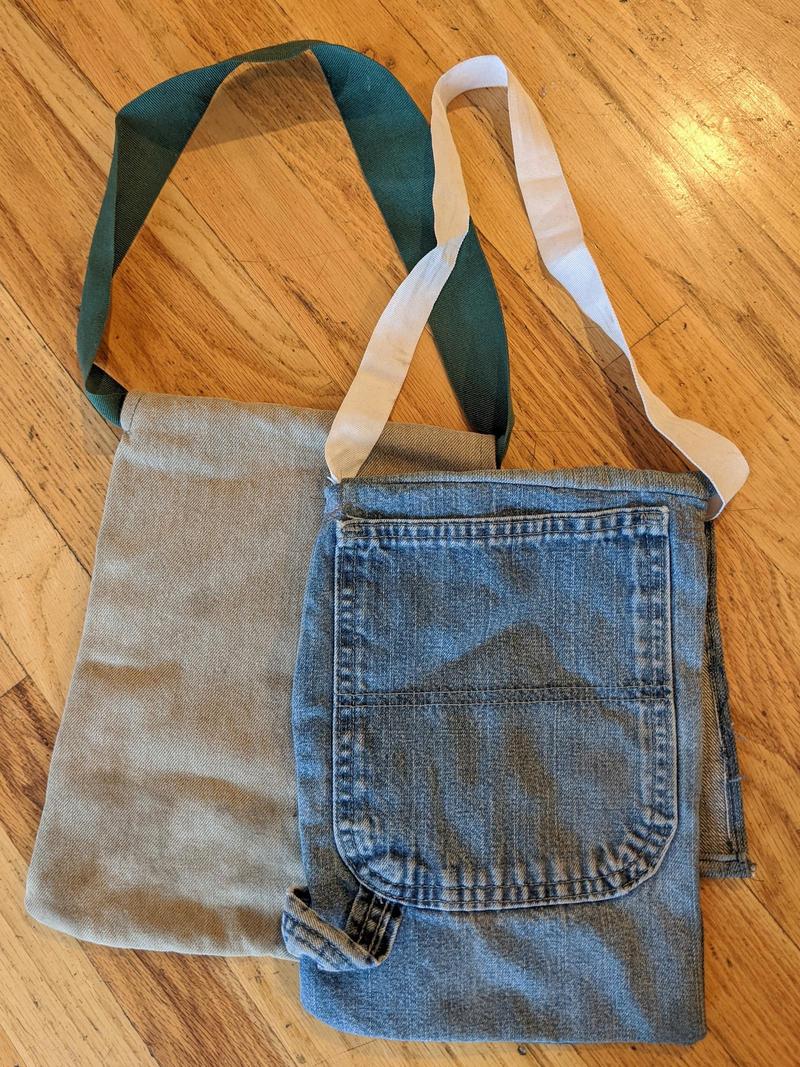 2. Plastic bag holder
This was easy and straightforward. I cut off one pant leg. The hemmed edge became the top of the tube. I hemmed and gathered the opposite end of the tube. Then I attached a ribbon across the top for hanging it.
How to use: Stuff the tube full of plastic bags. Retrieve them through the smaller gap at the bottom as needed (e.g., as small trash can liners or for dirty diapers). Very useful for keeping excess plastic bags contained.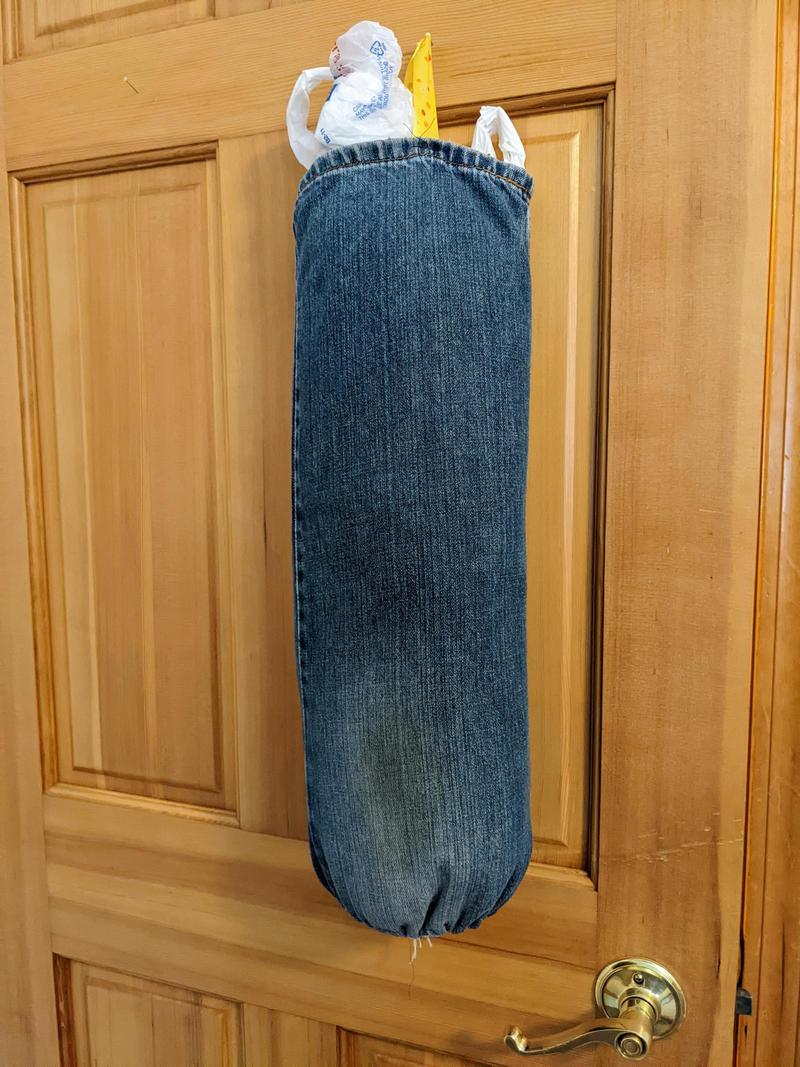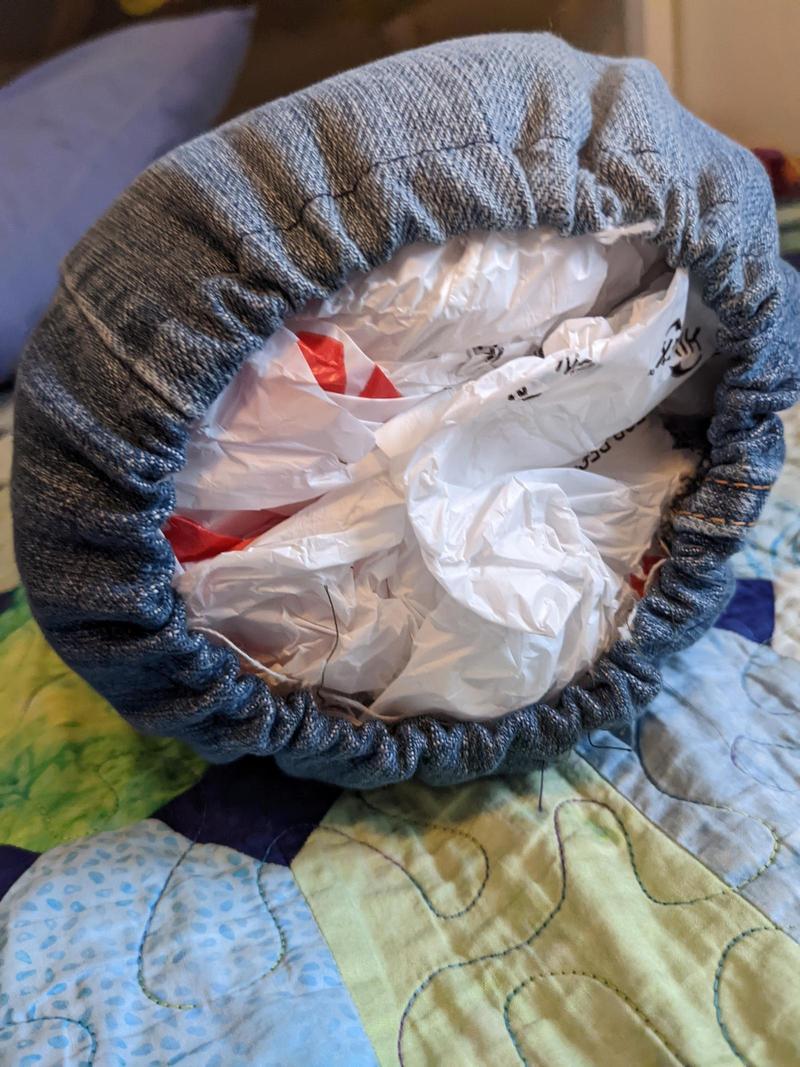 3. Aprons
I needed a good apron, and what better material than denim? Sturdy. A nice dark color so it wouldn't show stains too easily. Pockets.
I used a pant leg and a half to make it wide enough. Freehanded the shape; it works! Colorful ribbons for ties.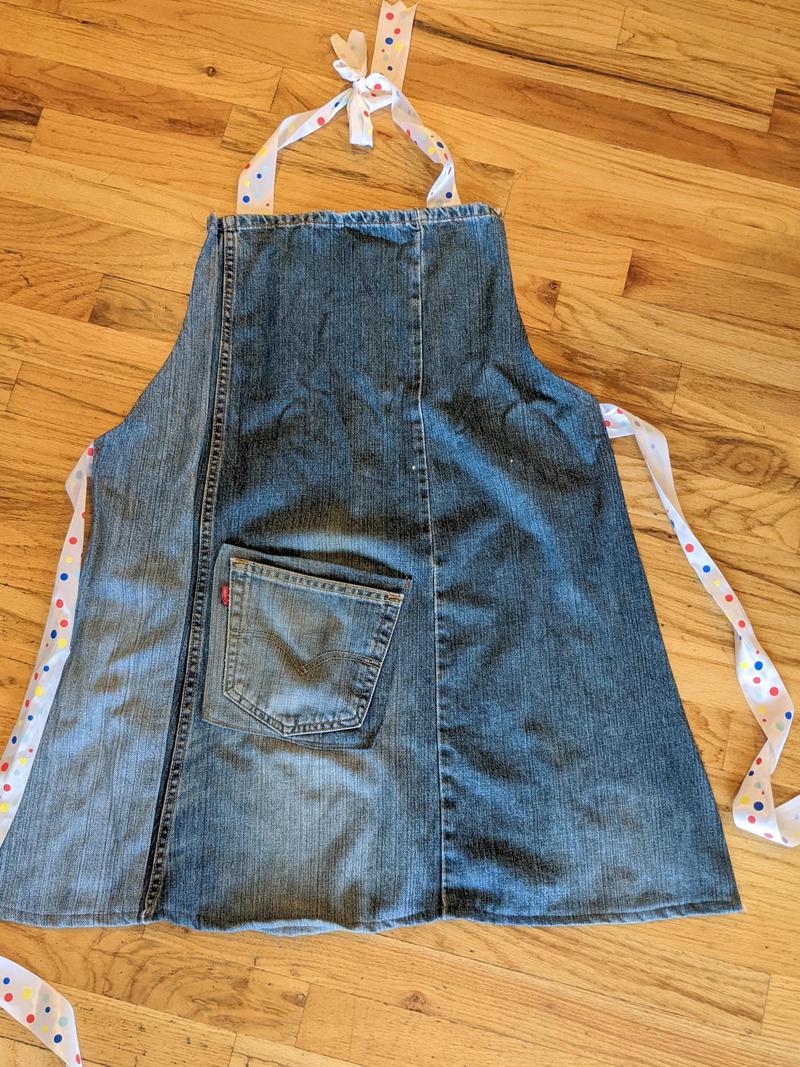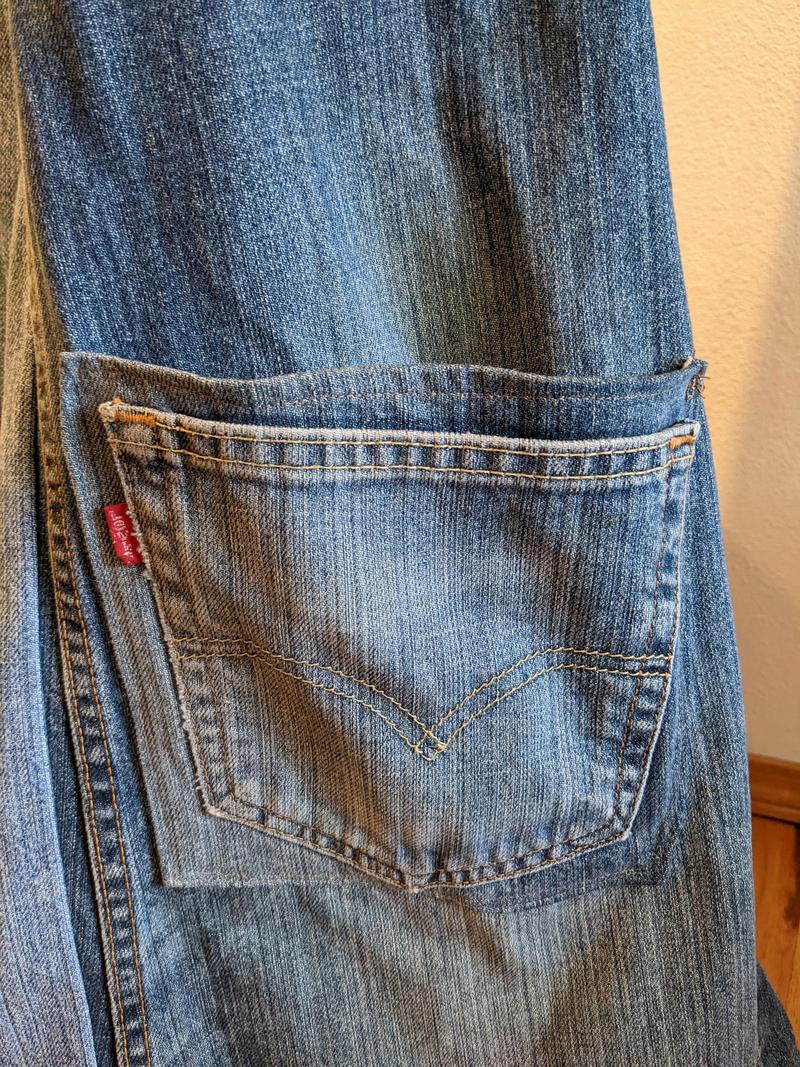 I made smaller aprons for the kids, too. And of course, all of them have pockets!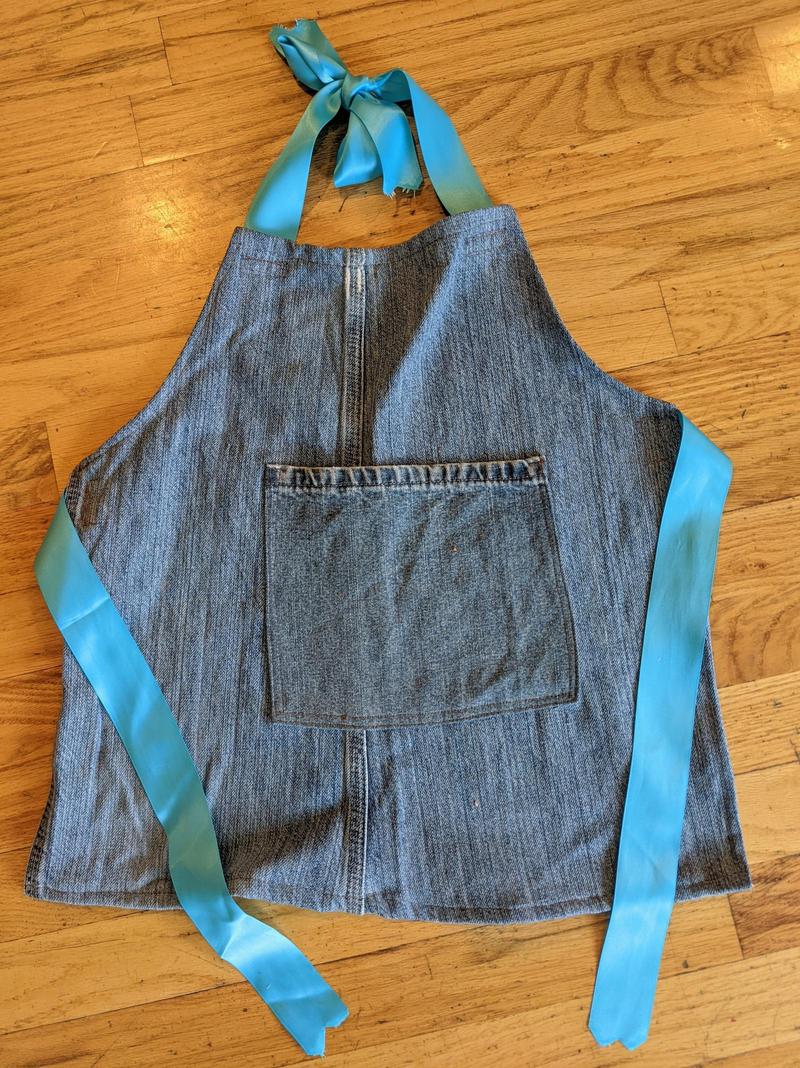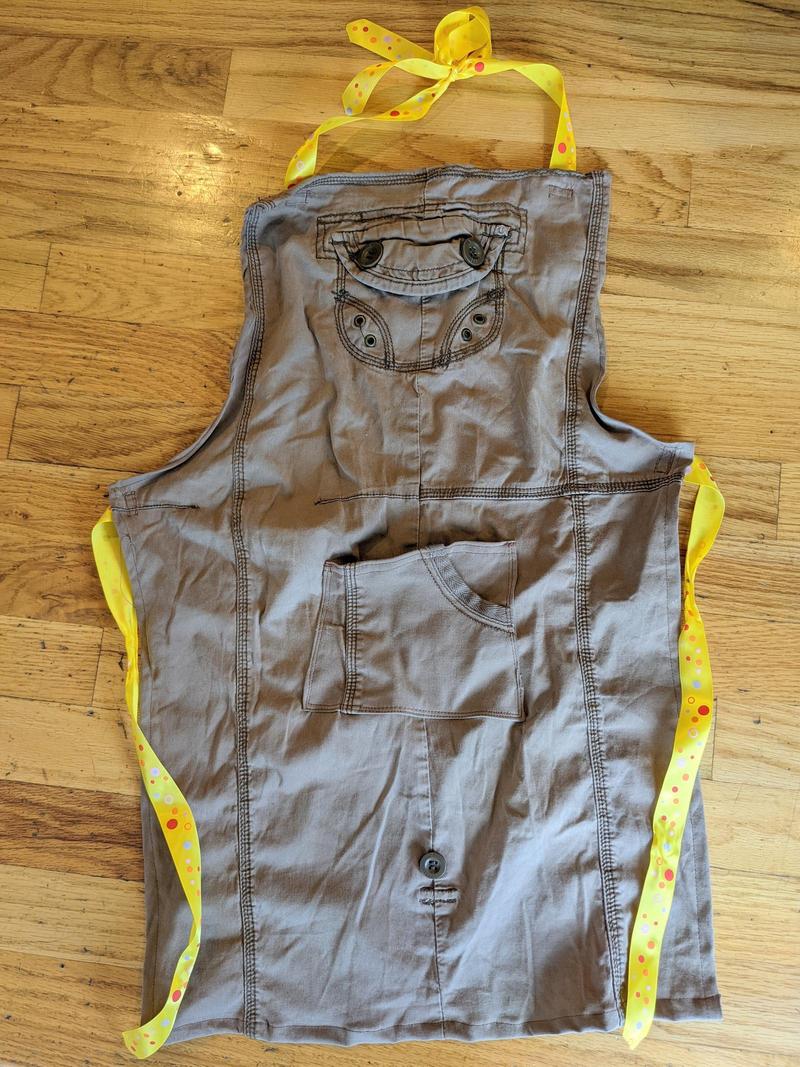 4. Picnic blanket
This was a bigger project! I used approximately three pairs of jeans and a few other scraps. I cut them into strips. I've seen other people's picnic blankets made with nice squares or perfectly even rectangles, but I didn't want to bother being that precise and square; plus, I liked the look of the pockets and edges. Less hemming for me to do, too.
The decision to keep entire pant legs backfired a little. I had to add unusual triangle sections to connect the waist edges. It doesn't look as clean or neat as I would have liked, but it's durable and works great.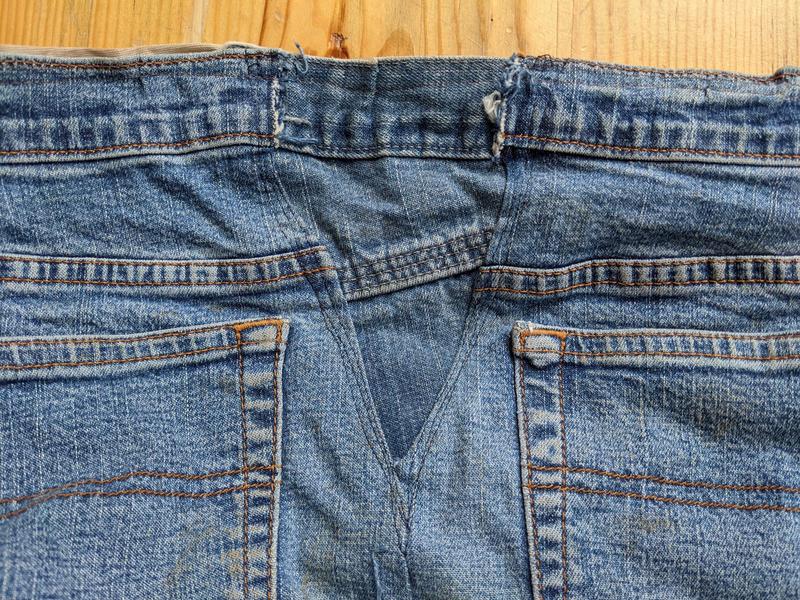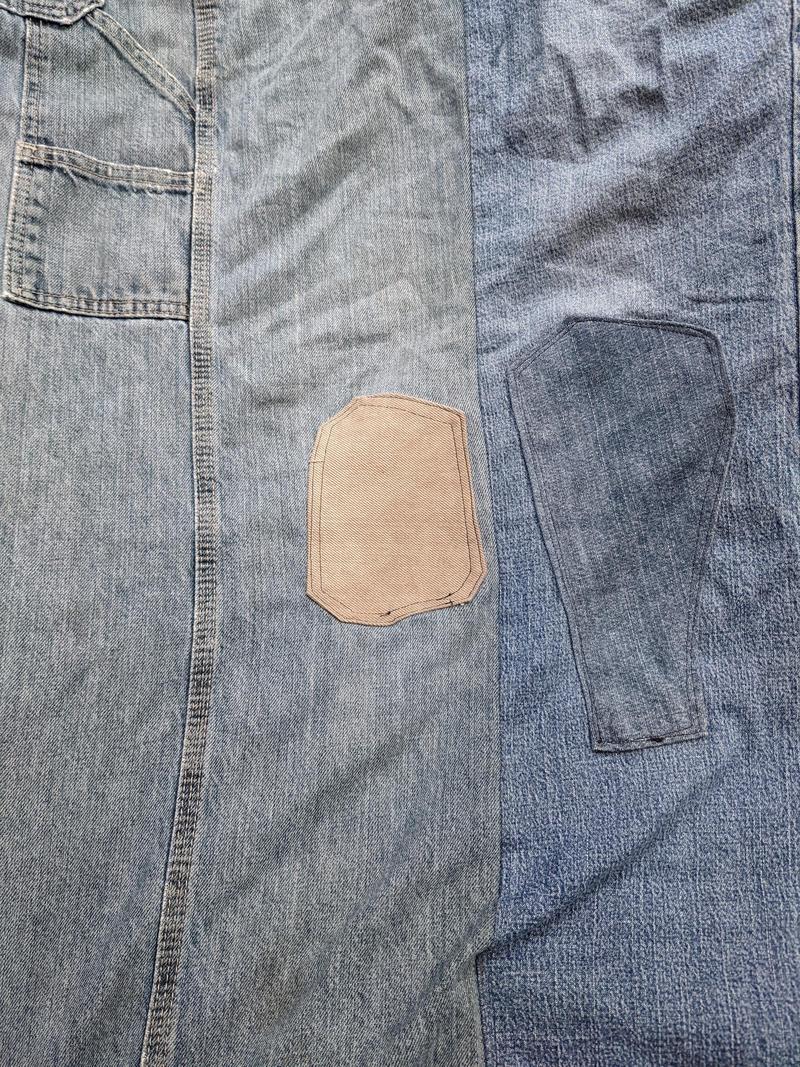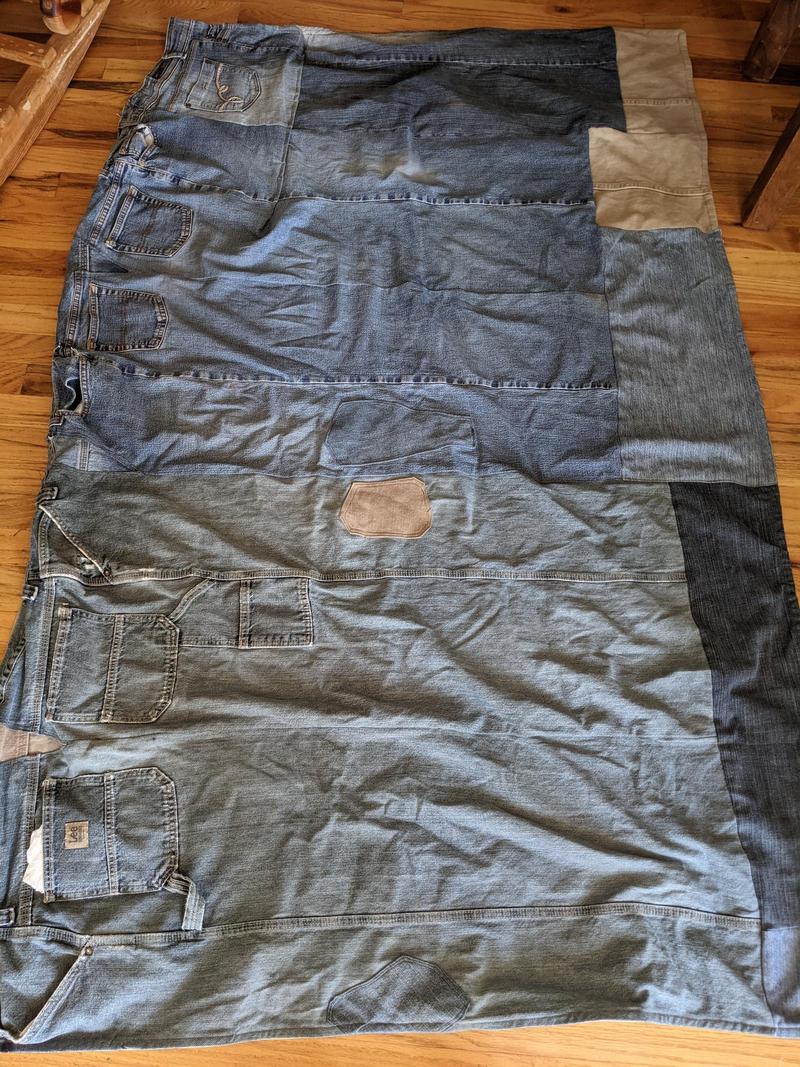 The back is a shower curtain liner. This was an amazing idea I found on someone else's blog (I looked at a bunch when planning the project)—it works fantastically for keeping you dry on wet grass! Honestly, it's one of my favorite things about the picnic blanket.
The quilting part, in which I attached the liner to the denim, could have gone more smoothly. It's a bit wonky; shh, don't tell—turns out quilting is harder when you do it on the floor of your living room with a baby crawling back and forth over it.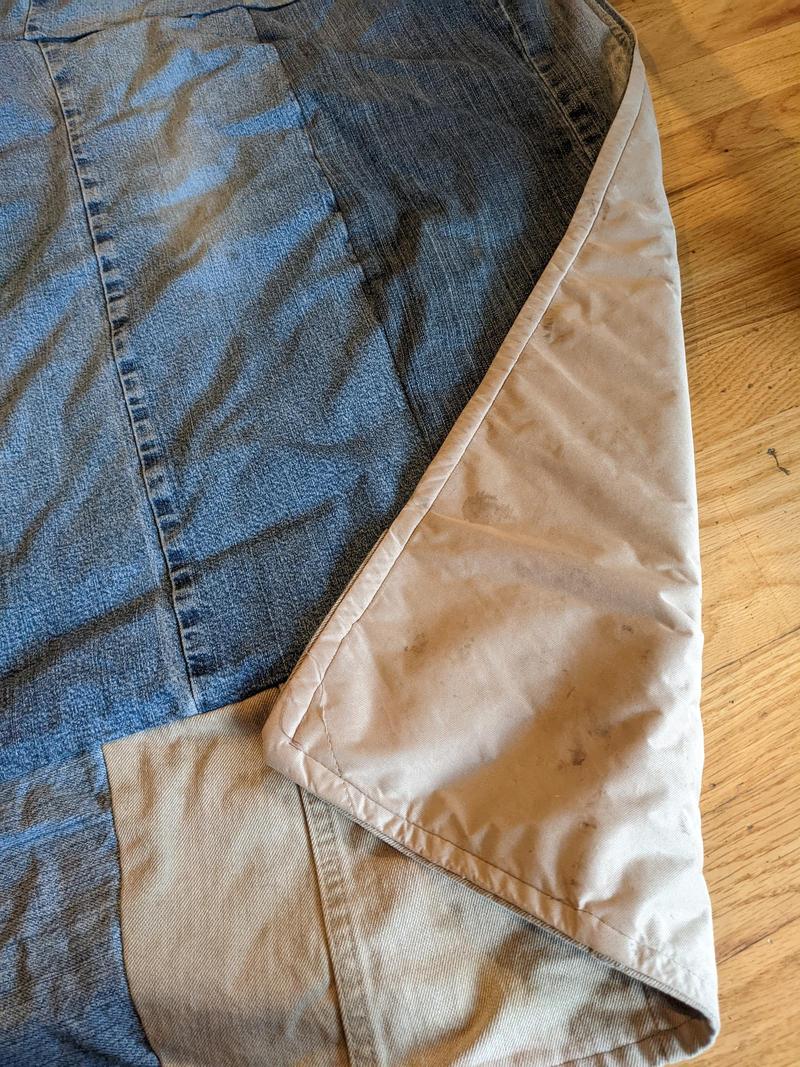 I made it big enough for all of us to sit on it! I can lie down and read a book, and all the kids can climb on me while I do so.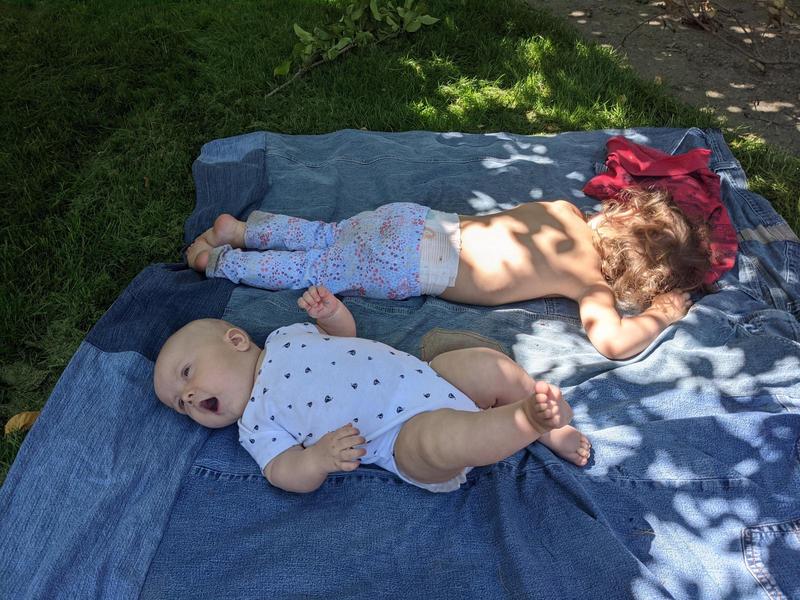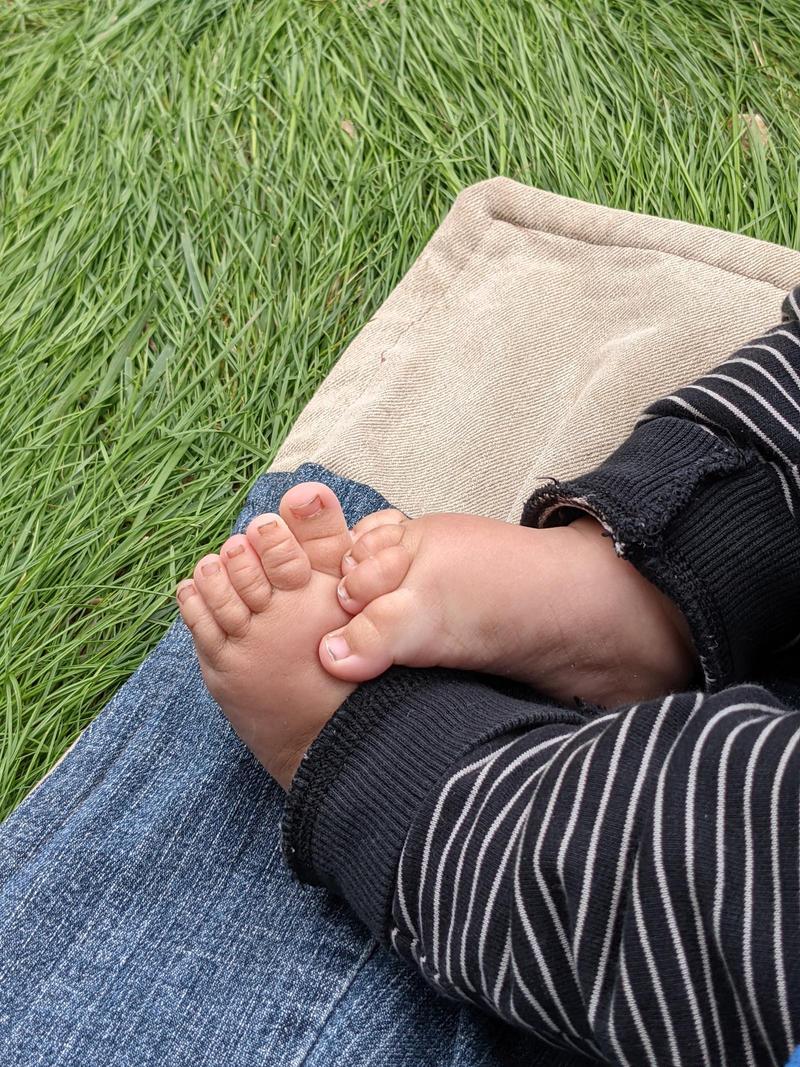 5. Patches for other jeans
In addition to making new things from old jeans, I've been patching existing pairs of jeans. For this pair, I cut a rectangle from a scrap pair of jeans and hand-sewed it to the knee I was fixing. Then, since I've been learning embroidery, I embellished the patch with a lovely yellow flower.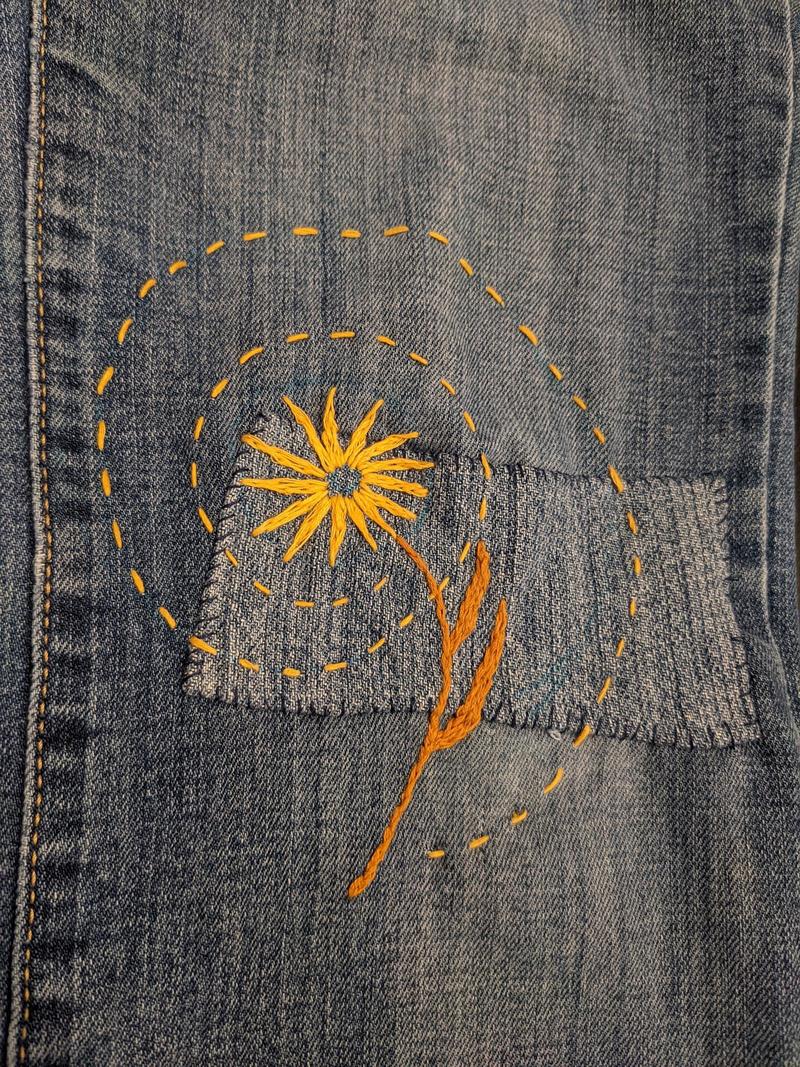 ---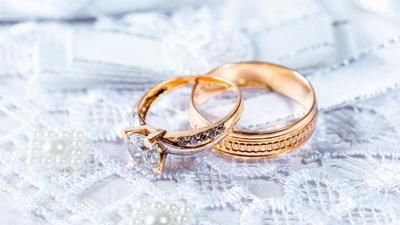 The Tragedy of Marital Strife: Why Marriages Fall Apart (And How To Stay Together)
Two of my friends' marriages fell apart. Why does this happen? And what can we do about it? Here's why I think marriages fail, and the strategies we use to keep ours strong.