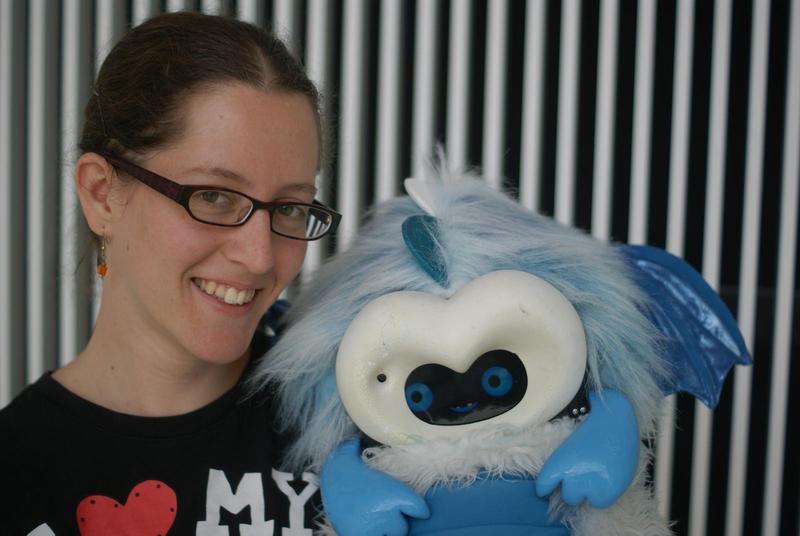 How Do You Decide What Projects to Work On as a Scholar?
It's a matter of task choice and project selection.
How do you decide what to work on? How do you know you're working on the right projects? How do you know you're not wasting your time?
There are two levels of choosing work to consider. Level one is more a matter of task selection—that is, given a block of time, of the tasks you need to do, which task will you do now? Level two is meta: Of all the projects I could possibly do, which projects do I take on?
Level One: Task selection
Task selection is a short-term choice. Given all the tasks you need to do on all the projects you've started, which task will you work on right now? Are you going to write? Answer email? Give up on code and do laundry instead?
Whether you pick a task or procrastinate on it is influenced by four factors:
Value: How fun or pleasurable is the activity?
Expectancy: How likely are you to succeed?
Impulsiveness: What's your self-control like?
Delay: When do you get the payout or reward?
In general, people like working on fun things that they are likely to succeed at, with rewards now, not later. The urgency and importance of a task—i.e., the relevance of the task to our goals—can also influence whether we feel motivated enough to do that task today. The Eisenhower Matrix is a well-known way of categorizing tasks into a 2x2 grid labeled: Urgent, Not Urgent x Important, Not Important. The tasks in the important, urgent box need your attention today. Important, not urgent tasks are scheduled on your calendar so you'll get to them soon. Urgent, unimportant tasks should be done quickly or delegated. Say no to anything not urgent or not important!
If you're dragging your feet on an important, urgent task, look at your motivation. Procrastination is a motivation problem, not a time management problem. Can you turn up the dial on any of the four factors above? Focus on what you enjoy about the activity. Bundle an activity you do like with the activity you don't—like watching a favorite show when on the treadmill. Work on it when you've slept enough and have high energy. Bite off one tiny little chunk of the task to accomplish today—such as writing one paragraph. Remind yourself how the task contributes to your goals. Celebrate milestones.
If your challenge is in time management, try an existing system. For instance, when I worked full days in the lab, I liked Cal Newport's time block planning. In this method, divide your day into blocks. Assign a task to each block. Then, only work on that task during the scheduled time. This method helps minimize task switching, which drains your attention. Schedule important, cognitively demanding work into large blocks; schedule little tasks, like checking email, in between.
(Read: The Incremental Method to Achieving Long-Term Goals and Getting Things Done)
Some people swear by Francesco Cirillo's Pomodoro technique. Set a timer for 25 minutes. Do one task until the timer goes off. Take a five minute break and repeat. After four blocks, take a longer break.
Fit tasks into the time you have and adapt to your energy level. E.g., if I had time at night but was sleepy, I'd move drudge tasks there that didn't require me to be at my cognitive peak, like cataloging data files or updating the publications list on my website. Mornings are my best tr, so I saved them for challenging writing or coding. Sometimes, working on a different task can renew your energy for other tasks.
(Read: Productivity and Balance as a Parent: Challenges, Ideals, and Strategies )
Level Two: Which projects to do?
The meta level of deciding what to work on is deciding what to work on. Instead of task choice, you pick your projects and goals. How do you decide which projects to do? How do you decide what papers to write? What are your long-term goals?
When I met with several fellow women scholars from the Ronin Institute last month, we discussed some of the ways we decide which work to take on. Here are some of our insights and methods.
First, for any potential work or project, consider:
Does it fit with your mission and values?
Does it contribute to your goals?
Does it contribute to your legacy—the mark you want to leave in the world?
Is it fun and interesting?
Do you care about it?
Do you want to develop skills in that area?
Do you have enough bandwidth?
If the work is a passion project—something you fervently desire to exist in the world—then it may be worth taking on even if the monetary compensation or other benefits are lower than you'd otherwise accept.
One scholar told us that she often chooses writing projects based on upcoming deadlines. She keeps a long list of potential papers. If she sees a CFP (call for papers) that happens to be a perfect match for one of her ideas, then bam! There's a deadline and she writes the paper. The CFP can help her find the right framing for the idea. The deadline and the excitement of the new framing increase her motivation to work on that specific writing project.
Another scholar said she often chooses projects that allow her to collaborate with someone new. Often, discovering these joint project opportunities stem from building relationships—you meet them, notice your overlap, share ideas, and then at some point, come across an idea that would be the perfect mesh of you and them. Working with someone helps her stay motivated for two reasons. First, working with someone else leads to joint creativity, creating or discovering something new together that wouldn't have been possible alone. Second, there's an aspect of having a copilot or an accountability partner. She schedules standing meetings for all her collaborative projects, which provides built-in deadlines, since you have to make progress before the next meeting.
Personally, I tend to pursue projects that feel exciting, prompt exploration, and align with my values and long-term goals. This relates back to what it means to be a scholar. My role as a scholar is to follow a journey of joy and discovery.
I know I'm working on the right projects and not wasting my time when they let me learn and synthesize, feed my curiosity, are playful and sincere, and contribute to excellence over success.
---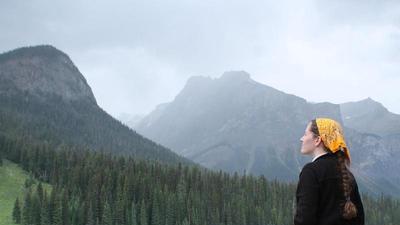 Why Self-Awareness and Experience Are Better Than Data
Many people are enamored of quantified self apps. But being aware of your body and what you need—rest, exercise, food, water—is a crucial part of being an embodied being. How can we use both subjective experience and objective data to iterate and improve?